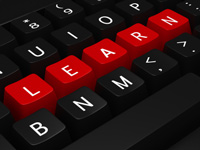 The enrollment process is a collaborative one. The New School of Montpelier (NSM) works closely with the student's educational team to ensure that NSM is appropriate for the student. Referrals are made by the student's school district.
Step 1: Inquiry
Contact the education director to discuss the student's needs and availability of openings. This is the first step in determining if the student is a good fit for NSM. We welcome inquires. After reviewing our website, we encourage all parents to discuss this inquiry with their school district.
Step 2: Referral
We accept referrals from school districts. Requirements for a referral are a student's most recent IEP, 3 year evaluation, and other relevant medical and educational information. An observation of the student in their current educational placement is arranged and, when appropriate, a visit to NSM is made by members of the students' education team.
Step 3: NSM Review
NSM and the LEA may have ongoing discussions to ensure the student is a good match and the necessary resources are in place to meet the student's educational needs.
Step 4 Enrollment
Once the placement decision has been made, the student's team determines an appropriate transition process, addressing transportation, staffing, IEP review, and daily schedule.